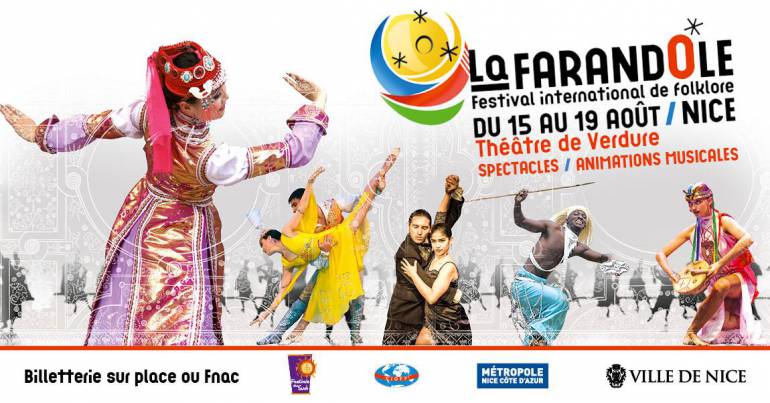 Check out La Farandole, Nice Folklore Festival, running from 15-19 August and catch some mesmerizing performances by traditional folklore groups from around the world!
This year, the participating countries are Argentina, Chile, Mongolia, Rwanda and Kazakhstan, all of whom are represented by their own musicians, dancers and entertainers!






Moreover, the city of Nice have their own groups performing at the showcase too, so expect to see some familiar faces and enjoy Nice folklore performances!



The festival is brought to Nice by La Ciamada Nissarda, Nice Folk Group, in collaboration with Lou Cat, Nice festival organisers for traditional arts.




Get involved with the fun and festivities – parades, live performances and products from around the around are available. See the website for more information, including performance schedules and where to buy tickets!